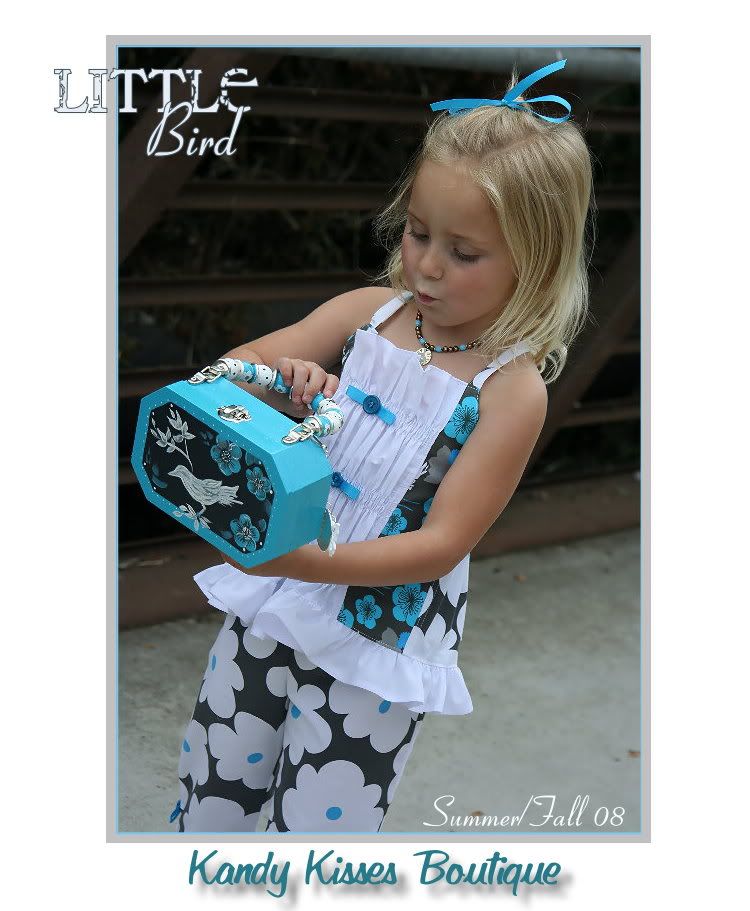 This is from Kandy*Kisses and this is what she has to say about this adorable ensemble...(and Designer Y couldn't have said it any better)
"For my last Summer 08 design I wanted to create something fresh, eyecatching and sweet. I fell in love with the crisp colors of this fabric combo... and really...what is sweeter than the faint tweet of a summer bird through a breezy open window.
This little 3 piece set just defines summer. The little top features alternate rows of shirring on the front, sweet buttons and bows, straps that cross and button at the back, and a full girly ruffle at the bottom. The unique little capris have a side zipper closure and slight elasticizing at the back. The legs are split at the hem and accented with a sweet bow and button.
With this auction you WILL ALSO receive the wooden M2M tote.
I had alot of fun painting and creating this little tote and it matches PERFECTLY with this little ensemble.This little set is finished and ready to ship."